Meet the Leadership Team
The trust's senior leadership team delivers the strategy of the Board of Trustees and provides leadership and shared support to the schools in the Trust, under the direction of the Chief Executive Officer, Liz West.
Liz West (CEO - Initio Learning Trust)
Liz is a Trustee and the first Chief Executive of Wimborne Academy Trust.
The Trust operates 13 schools across the East Dorset area providing an all through education from two to eighteen years.
As CEO, Liz is primarily responsible for raising standards across the trust and playing a key role in contributing to the development of the education system as a whole. Additional key responsibilities include developing partnerships with the wider community and collaborating with others to raise standards locally, establishing a culture promoting respect, excellence and collaboration and identifying priorities for continuous improvement.
Liz was Headteacher at St John's First School (Ofsted Outstanding July 2009, SIAMS Outstanding June 2014), a school within the Trust prior to becoming CEO and before that holding a number of senior positions within the County.
Liz has worked in the education sector in a variety of roles. She is a National Leader of Education (NLE), with schools in challenging circumstances across the country benefiting from her knowledge and experience. Liz sat on a number of Interim Executive Boards supporting schools on their improvement journey. Liz was strategic lead for Wimborne Teaching School.
Liz was invited to sit on the Dorset Education Board, using local, regional and national evidence and research to inform its work to set a clear direction and a positive culture to support partners to deliver ambitious educational outcomes for all children and young people into adulthood.
Katharine Anstey (Associate Director, Initio Learning Trust, Headteacher – Merley First School)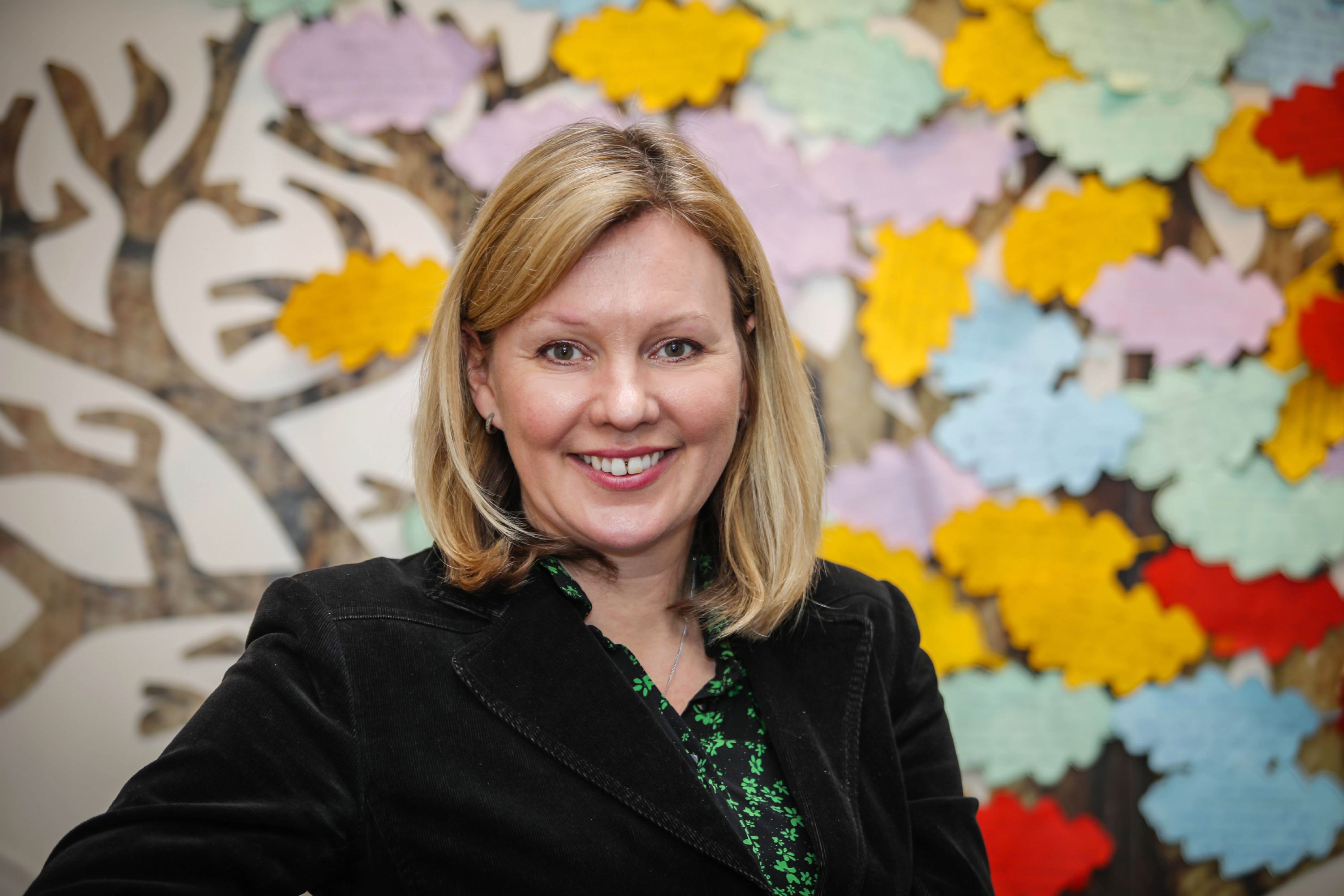 Katharine has been Headteacher of Merley First School since September 2019, having previously been Headteacher, Head of School and Deputy Headteacher at St John's CE First School, Wimborne since 2015. She was appointed as Associate Director of Wimborne Academy Trust in July 2021.
Katharine is a Headteacher Advocate for the Jurassic Maths Hub and is part of the Strategic Board. She has supported schools across the county and beyond develop a mastery approach in Maths and has led the implementation of Maths – No Problem! across Wimborne Academy Trust.
Katharine led St John's to gain an Excellent SIAMS rating in June 2019. Katharine has subsequently supported other schools with the worship curriculum and church school distinctiveness.
Katharine has been deployed as a Local Leader in Education supporting the leadership of a school during a period of change.
Katharine has been teaching since 1996, working in authorities across the country: East London, West Sussex, Southampton and Devon.
Darren Ayling (Headteacher – St Michael's CE Middle School)
Darren is Headteacher at St Michael's CE Middle School, Colehill.
Darren has been teaching since graduating from Exeter University in 1997 and has taught in middle schools for his entire career. He is a subject specialist science teacher and has been the curriculum subject coordinator in two of the middle schools he has worked in.
He moved to Ferndown Middle School as an assistant headteacher in 2003 and was promoted to deputy headteacher in 2007. He moved to St. Mary's C.E. Middle School in 2015 to take up the position of headteacher.
Darren is an advocate for middle schools and middle years education. He has spoken at several national middle years conferences and is currently vice-chair of the National Middle Schools Forum (NMSF) and the chairperson of the Dorset Area Middle Schools (DAMS) headteacher group.
Ross Bowell (Director of Resources - Initio Learning Trust)
Ross is the Director of Resources and Company Secretary at Initio Learning Trust, having joined in 2015 shortly after the establishment of the Trust.
He qualified as a chartered accountant at KPMG LLP in 2004 where he developed his interest in education by volunteering as a school governor in Manchester through a scheme promoted by the firm.
Ross was subsequently Assistant Finance Director then Finance Director for a large social housing group in Liverpool from 2005 until his relocation to Wimborne in 2011.
He is an experienced school business professional having been Business Director and Company Secretary at a large secondary academy and teaching school in Hampshire from 2011-2015.
Ross has been a parent governor at a local school since 2017 and previously served as a trustee of an Abbeyfield housing society.
Brian Boyes (Director of Education - Initio Learning Trust)
Brian is Director of Education at Initio Learning Trust. He was previously seconded as Acting Headteacher at All Saints' Church of England Secondary School when it was placed into special measures in 2018.
Brian is also Strategic Lead for Wimborne Teaching School (WTS) which supports schools requiring improvement, NQTs, those on initial teacher training and teachers requiring specific professional development support across Dorset, Poole and Bournemouth Together with WTS operational and programme leads, he ensures the Teaching School offers a relevant, bespoke service with the aim of enhancing education across Dorset and beyond.
Brian trained as a Science teacher and has taught Physics in Key stage 3 through to 5. He became an Advanced skills teacher in 2010 and has also worked as a lead practitioner. He has successfully led Science and Mathematics departments and has held a number of senior leadership positions in schools, most recently as Deputy Headteacher at Queen Elizabeth's School, Wimborne. In 2018 Brian successfully completed the National Professional Qualification for Headship (NPQH).
Brian is a Specialist Leader of Education (SLE) supporting schools in challenging circumstances.
Katie Boyes (Headteacher - Queen Elizabeth's School)

Katie is Headteacher of Queen Elizabeth's school. She was previously Head of School and has held a number of other senior leadership positions at QE leading on Curriculum, Teaching and Learning, CPD and Sixth Form.
Katie trained as a Science teacher and has taught Chemistry at Key stage 3-5. She became an Advanced Skills teacher in 2008 focusing on leadership of Teaching and Learning. Katie has successfully led both Chemistry and Science departments and has held a number of senior leadership positions in schools. In 2019 Katie completed the National Professional Qualification for Headship (NPQH).
Katie led Queen Elizabeth's School through the process of joining Wimborne Academy Trust.
Rob Christopher (Headteacher - Emmanuel CE Middle School)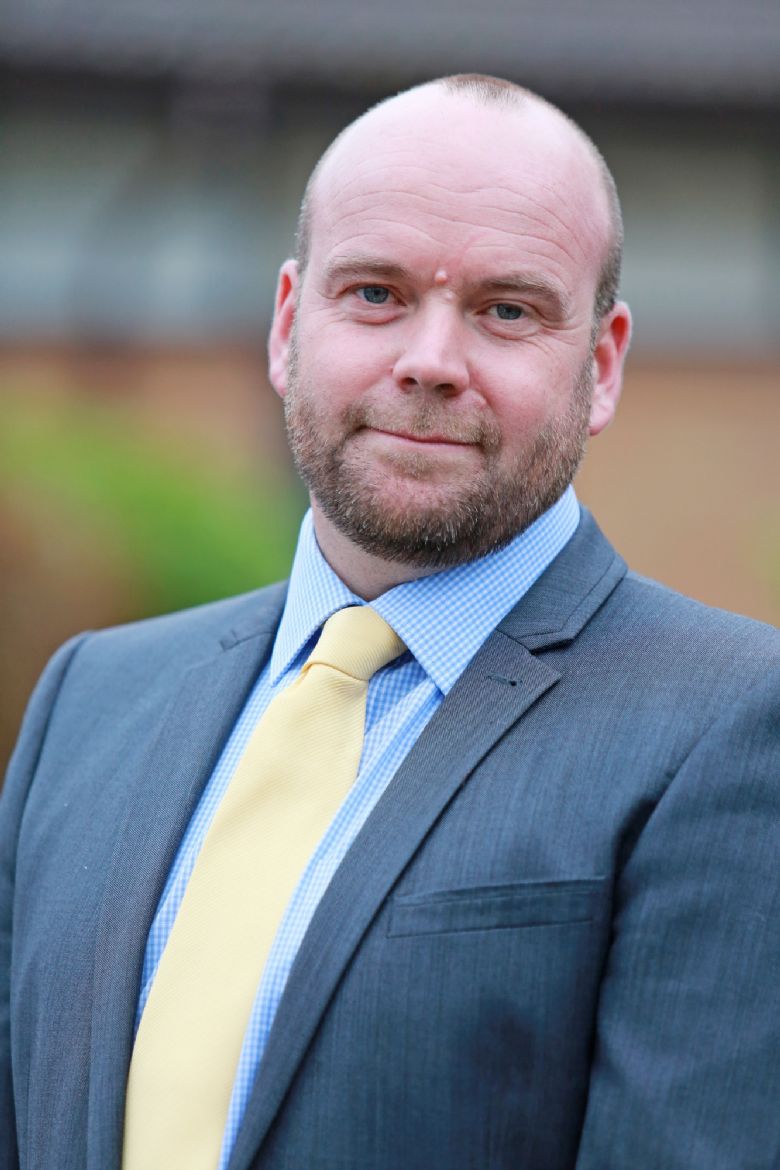 Rob is Headteacher of Emmanuel CE Middle School.
Rob began at Emmanuel in September 2009 as Assistant Headteacher with responsibility for leading the Specialist Schools Strategy. This quickly expanded to the pastoral systems in school. In September 2013 he took on the role of Deputy Headteacher with responsibility for curriculum. The experiences provided him the platform to take on the role as Head of School and, following a review of responsibilities, Headteacher at Emmanuel Middle.
Rob began his teaching career in a Bournemouth secondary school, spending 9 years at Portchester School for Boys. He was Head of PE and responsible for Initial Teacher Training before taking on the role of Advanced Skills Teacher.
In this role, he supported schools across Bournemouth and Poole with Assessment for Learning (AfL) techniques and assessment in addition to running teacher training within his setting.
Antonia Dufek (Headteacher - Lockyer's Middle School)

Antonia is Headteacher at Lockyer's Middle School.
Antonia has been teaching since 2007. In 2008, she joined Allenbourn Middle School teaching a range of year groups and subjects, specialising in PE.
In 2012, Antonia was appointed her first Head of Year role working across key stage 2 and 3. Antonia was also Head of the PE department for 4 years. During her time at Allenbourn she worked mentoring GTP students, gained her Middle Leader qualification and became an Specialist Leader.
In 2018, Antonia was appointed Deputy Headteacher at St John's CE First School and worked closely with the Headteacher to gain an excellent SIAMS rating in June 2019. During her time as Deputy Headteacher she took on responsibilities for teaching and learning, pupil premium and DSL.
Dave Graves (Headteacher – Hillside First School)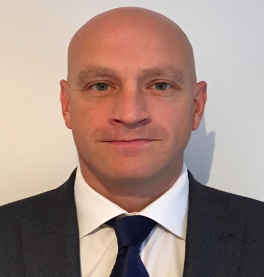 Dave is Headteacher at Hillside First School.
He has extensive senior leadership experience from his time as senior leader in various schools and multi academy trusts across Dorset over the past 13 years.
Dave has held various roles including Specialist Leader for Education for maths, English, Pupil Premium and curriculum lead. He has led whole school initiatives on behaviour, feedback, marking and presentation, maths, writing and metacognition.
Dave also has experience from a previous trust of leading a whole trust wide initiative focusing on the implementation of a new project based learning approach and developing skills needed for the 21st Century. As part of this role, he travelled to Houston, Texas to observe and collaborate with staff at a local High School.
Dave also worked extensively with the planning and set up of a new school in Bournemouth.
Jo Hancock (Headteacher, Witchampton CE First School)

Jo is Headteacher at Witchampton CE First School.
Prior to that she was Interim Executive Headteacher at Witchampton and St John's CE First Schools.
Jo has been teaching since 1994 across three different authorities: Dorset, Hampshire and Bournemouth.
Whilst teaching in Hampshire Jo was a Deputy Headteacher and Acting Headteacher for a short while. During this role she gained her NPQH. She has been a NQT Mentor/Co-ordinator for most of her career and has also been involved in many ITT programmes including SCITT and PGCEs.
Whilst teaching in Bournemouth Jo was a Lead Teacher for Phonics and had significant experience as a local authority moderator for Early Years, Key Stage One and Key Stage Two.
Mark Legge (Headteacher - Allenbourn Middle School)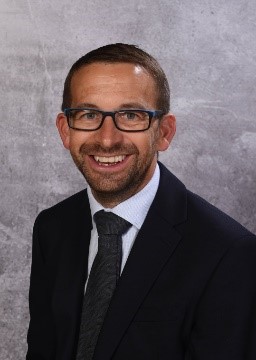 Mark is Headteacher at Allenbourn Middle School.
Mark began his career in education in 1997 teaching in a successful primary school setting leading subject areas and worked as an Assessment Co-ordinator. After moving to a large middle school to work as a Head of Year, Mark was appointed Assistant Headteacher with responsibility for Key Stage 2 and Assessment. Whilst working as an Assistant Headteacher the school achieved an 'Outstanding' Ofsted grade.
Mark completed his NPQH prior to taking his first Headship at Lockyer's Middle School in 2011. Having led the School from 'Requiring Improvement' to 'Good' in 2015, Mark became a School Improvement Partner in Dorset.
In 2017-2018 Mark led Lockyer's Middle School through the academy conversion process with the school joining Wimborne Academy Trust in July 2018.
Adam Parsons (Headteacher - Verwood CE First School)
Adam is Headteacher of Verwood CE First School. He has been a Headteacher since 2002 including a primary school in North Dorset. SIAMS judged Verwood First to be Excellent in May 2019.
Adam has held a range of roles such as a director of the Diocese of Salisbury Academy Trust (DSAT), a School Self-Evaluation Partner (SEP), a Professional Partner for new Headteachers and is a Local Leader of Education (LLE).
Adam is passionate about leadership, personal and professional development of self and his staff and ensuring that the children get a great educational opportunity. Adam has taught in a wide range of settings across six Dorset schools and is a strong believer in partnership working.
Laura Thomas (Director of Education, Initio Learning Trust)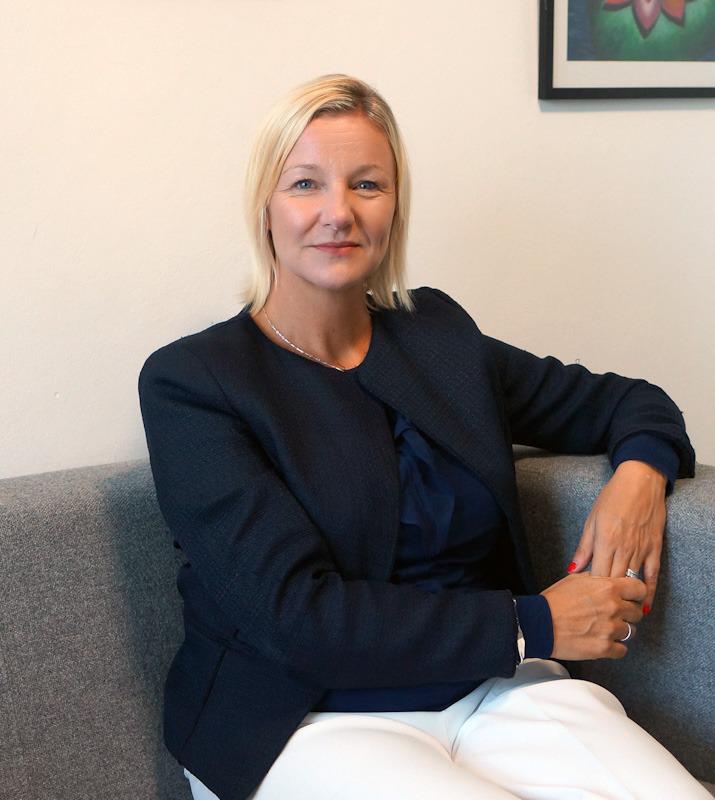 Laura is Director of Education for Initio Learning Trust, responsible for Primary education. Laura holds a Bachelor of Education Degree (Honours). With over 25 years in the UK and International education system, having also been a CEO in Southeast Asia. Laura's career has primarily been leading schools in challenging circumstances. Her track record as a Headteacher/Principal and CEO has improved the quality of teaching and learning and raised standards in a number of Early Years settings, Primary and Secondary schools.
Laura has also been a Lead Inspector for Ofsted, the inspectorate body for schools in England, and an Inspector for Church Schools. She has provided consultancy to education trusts and local authorities as well as project managing the design and build of schools including a centre for children requiring specialist provision.
Caroline Reeves-Smith (Headteacher, St John's First School and School Improvement Lead - Wimborne Academy Trust)

Caroline is Headteacher at St John's CE First School.
Since qualifying in 1994, Caroline has been teaching in Bournemouth and Dorset across the primary age range with experience of all year groups from Reception to Year 6. Throughout her teaching career she has led curriculum subjects including English, DT, Art, Maths and RE.
In September 2016, Caroline became an SLE for Wimborne Teaching School specialising in English and curriculum leadership and development. She was seconded to Wimborne Academy Trust to lead English and the School Improvement Team in 2017 from her role as Assistant Head Teacher of a large primary school in the centre of Bournemouth, which has over fifty percent of children having English as an additional language.
From July 2018 Caroline's position became permanent and she supports the Director of School Improvement in leading School Improvement across all subjects and across all age ranges.
For the academic year 2021-2022 Caroline was seconded to the position of Acting Headteacher at Hillside First School.
Sharon Staddon (Executive Headteacher -Colehill First School and Hayeswood First School)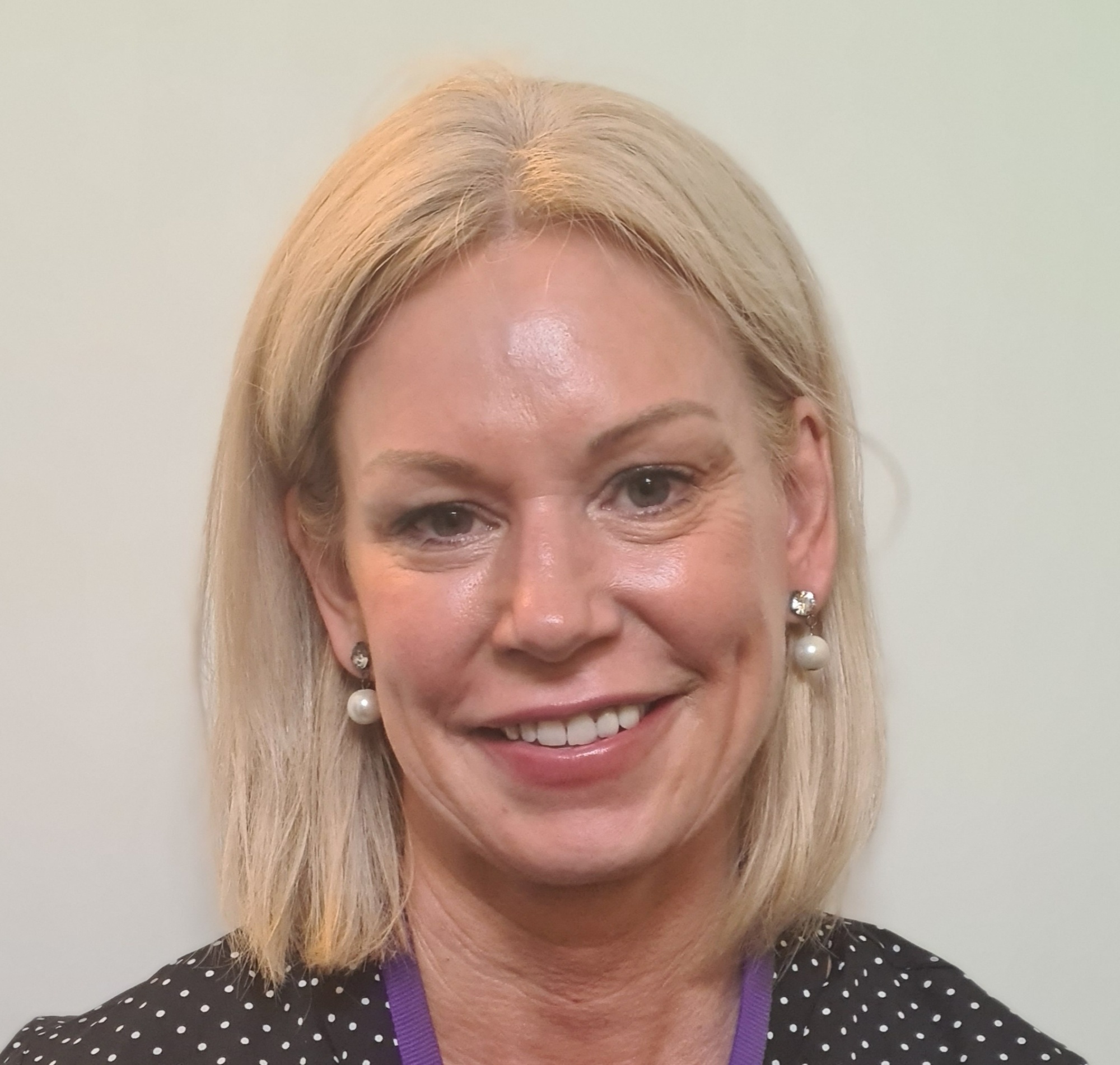 Sharon is Headteacher at Colehill First and Hayeswood First Schools.
She trained in Dublin and qualified in 1992. Having worked in various schools in Ireland, she came to the UK in 1998, where she completed her Masters. She has worked here since then in a range of educational settings, teaching classes from Reception to Year 6. She also spent 3 years working at Bournemouth and Poole College on the National Diploma of Early Years programme.
More recently, Sharon was Headteacher at Milborne St Andrew First School, and prior to that was Assistant Head at Hillside Community First School, but known then as Mrs Hunt.
During her career Sharon has taken on the lead role for various subjects but Safeguarding, Special Needs, Pastoral Support and Behaviour are her key areas of interest and expertise.
Sharon introduced Maths Mastery and worked with Wimborne Academy Trust previously, to develop school practice. She is passionate about building relationships and partnerships to enable everyone to be the best version of themselves.
Mike Wheeler (Headteacher - Pamphill CE First School)
Mike is Headteacher of Pamphill CE First School.
Mike started his teaching career in Southampton at St. Mark's CE Primary in 2010 where he spent 5 years, before moving to St. Michael's Middle School to become a head of year. Most recently, Mike has been Assistant Headteacher at Merley First School where he led on teaching and learning and has a real passion for developing classroom practise. He has also gained his NPQML and NPQSL qualifications in recent years.
During his career Mike has led on various areas of the curriculum including both Maths and English, thoroughly enjoying taking part in teacher research groups that have included working alongside the NCETM.
Having helped to develop a mastery approach to Maths using Maths No Problem in both of his last two schools, Mike will help to shape the development of Maths in our mixed-age classes across the trust.