Biographies - Trustees
John Dickson (Chair)
John's business life has mostly been in Real Estate investment and development initially working for an International organisation before establishing in 1980 a group of companies with offices in UK, Holland & Switzerland.
John has been in leadership and pastoral roles within churches wherever he resided also he has served as a Chair of school Governors and more recently again in a voluntary capacity as finance director at Inter Continental Church Society an Anglican mission agency active throughout Europe, North Africa and beyond.
Originating from Northern Ireland where his three sons were born, he came with his wife to live in Winchester in 1972 and they then had the added joy of a daughter. Now a grandfather many times over and more recently a great grandfather John and his wife have enjoyed living in Hampshire, The Netherlands and en Suisse prior to settling back into Wimborne where three of his grandchildren are benefitting from being schooled within Wimborne Academy Trust, so he is delighted to serve as a Trustee, and from September 2017 as Chair of the Trust Board.
Emma Boger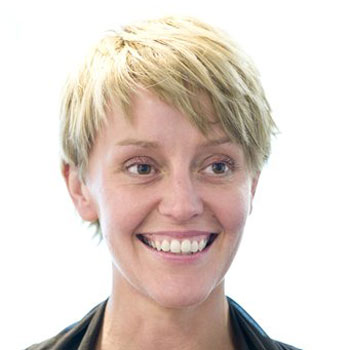 Emma has been a registered nurse since 1999 with clinical experience in various settings, including working in schools. Since September 2015 Emma has worked as an Inspector responsible for the regulation of NHS services. Prior to that she worked as a project manager and senior research fellow at The University of Southampton.
Emma has a PhD in Health Sciences. Her strengths lie in her objectivity, strategic and critical thinking and with analysing and interpreting data (both quantitative and qualitative) and statistics plus evaluating the impact of interventions. Emma also holds a BSc (Hons) in Health and Social care and an MSc in Health and Rehabilitation.
Emma has a creative, analytical, practical and thorough approach to problem solving and is able and confident at presenting complex information to different audiences.
Emma stepped down from her positions as Chair of Governors at St Johns' First School and Member of Wimborne Academy Trust to take up the role of Trustee from July 2017.
Peter Breckwoldt
Peter is Vicar of St John's Church, Wimborne in the Salisbury Diocese since 2011, with a budget of over £300,000 and a staff of eight. He is a Trustee and Director of the Latimer Trust (a theological publishing house). Peter has been a Governor and Academy Committee member at St John's First School, Wimborne from 2011 to 2018. He sat on the Steering and Interim Board of Wimborne Academy Trust since the beginning of 2014.
Peter was financially trained prior to ordination by the Civil Service as an internal auditor. He has previously been a Governor at Moulton School, a large secondary school and Science College (2006-11), Moulton Primary School in Northamptonshire (1992-2000) and Bexton Infant School (now Primary), Knutsford Cheshire (1988-91).
Sarah Cooper
Since 2001 Sarah has worked as an HR professional in the defence and aerospace industry, specialising in change management and leadership development and has a Masters degree in Human Resource Management. During this time she has worked with Executive Boards and Leadership Teams through significant periods of change and transformation, most recently as Head of Organisation Development, leading a change programme for BAE Systems at HM Naval Base in Portsmouth. Sarah also spent 2 years as Vice President, International HR with Finmeccanica, supporting a cultural change and integration programme across Europe.
Between 2012 and 2014 Sarah was Head of Diversity and Inclusion at BAE Systems and is passionate about creating an inclusive culture in the workplace. In this role she created and led a business-wide programme to develop and retain women in Engineering and Senior Female Leaders. As an experienced coach and facilitator, Sarah has also worked with individuals and teams to create behavioural change to improve team relationships and performance.
In 'a previous life' Sarah taught performing arts at Big Little Theatre School and was a founder member of the Big Little Theatre Company. Here she indulged her love of dance and the theatre and is where she met her husband. They now live in Wimborne with their young son.
Sarah is delighted to have been appointed as a Trustee where she hopes to bring her experience of change and development in businesses to the education sector, as well as contributing to her local community.
Sharon Eldridge
Sharon is currently working as a leader, doctor referral liaison, and leader mentor for WeightWatchers UK.
Her previous roles include Finance & Resource Manager for a local building company McConnel Properties Ltd (2000-2007) and for a short time Finance Manager for fitness centres Curves Wimborne & Curves Ferndown (1999-2000).
Sharon took a career break to support her family and during that time qualified in British Sign Language Level 1 & 2. She also worked at Reading University and Poole College as an interpreter for deaf students (1995-99).
She set up her own company Quintos Ltd which offered services to schools as a financial consultant (1991-94) after leaving the Education Department of Berkshire County Council.
Sharon was employed by Berkshire County Council from 1984 to 1991 working in the Education Department preparing Berkshire's Scheme for Delegation, training and recruiting Finance Officers/Bursars in schools, financial software training and supporting schools in SIMS LMS.
Sharon was Chair of Governors 2007-09 & Chair of Finance 2005-09 at Sturminster Marshall First School; and Chair of Governors of Allenbourn Middle School 2012–15. During the formation of Wimborne Academy Trust, Sharon acted as work stream lead for Operations, Staffing & TUPE and currently chairs the Performance, Standards and Staffing Committee and the Remuneration Committee.
Hilary Evans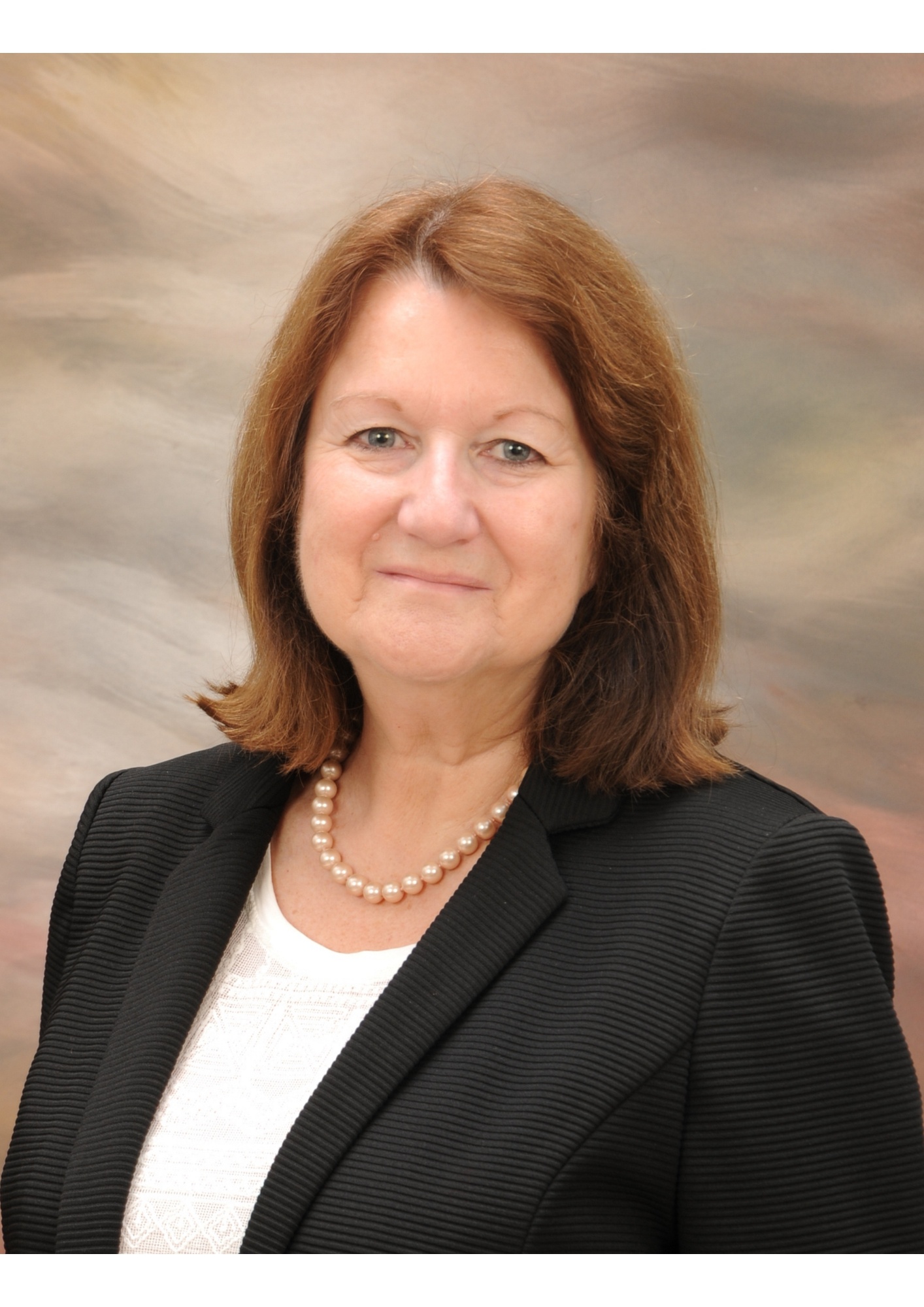 Hilary is an Education Adviser providing support, challenge, advice and professional development opportunities to headteachers, governors and other school and academy leaders across the region and beyond. Following successful school leadership experience as a SENCo, deputy headteacher and headteacher she moved into a senior officer role with Bournemouth Local Authority as a Quality Assurance and Development Inspector with responsibility for special educational needs and provision for gifted and talented learners across all schools. Following some time as a Senior Inspector she became the Strategic Lead for Education Improvement for Vulnerable Learners aged 0-25 providing school improvement advice to schools and academies across the age range and acting as School Improvement Partner and External Adviser to governing bodies. She also provided strategic leadership for the Educational Psychology Service, the Statutory SEN Team and the Virtual School for Looked After Children and led much of the work to implement the government's reforms to the SEN Framework across the Pan-Dorset region.
Since leaving Bournemouth Local Authority in 2015 her successful track record of working with a wide range of schools and learners, including those in more challenging circumstances, has led to Hilary's skills and expertise in school improvement and system leadership being sought by a range of schools, academies, teaching schools, local authorities and other organisations across the country. Her drive to improve outcomes for all learners, with a particular focus on those who are vulnerable to underachievement, underpins all her work with school leaders, classroom practitioners, pupils and their families. Hilary is actively involved at a national level in the development of policy and practice in respect of children and young people with special educational needs.
She holds an MA in Education, BA in Education, PGCE, NPQH, and Advanced Diploma in Special Education. Hilary is also a trained coach and facilitator and assessor for the NPQH and NPQSL. She contributes to the Master's level SENCo Accreditation course in partnership with the University of Exeter as both a lecturer and member of the management group on behalf of Linwood Teaching School Alliance.
Hilary is currently the School Improvement Partner for Linwood School, a member of the Tregonwell Academy Advisory Committee, and joined Wimborne Academy Trust as a Trustee in August 2017.
Rachel King
Rachel was born and grew up in Dorset attending Corfe Hills and Parkstone Grammar Schools. After completing her BA in Music at Royal Holloway she worked in the media industry in London for ten years before returning to the Wimborne area in 2008 as Finance Director for a recruitment company.
Rachel is a CIMA qualified accountant and in 2018 set up her own accountancy practice, working with SME's to support and grow their businesses. She also works pro-bono as a Business Mentor for Dormen, providing one-to-one mentoring support for small businesses across Dorset.
Rachel's eldest daughter started school in 2018, and her second daughter was born in October 2018. She joined Wimborne Academy Trust as a Trustee in September 2018.
John Kingston OBE
John worked in the financial sector for 3i Group plc before joining Save the Children in 1990 as Director of Fundraising. In 2001, he founded CAF Venturesome, a pioneer in social investment, offering small charities and social enterprise access to loans and investment capital. He has chaired the Institute of Fundraising and the Association of Charitable Foundations.
After retiring from full time work in 2011, he developed a non-executive portfolio which now includes Chair of the Access Foundation and Trustee of HelpAge international. Moving to Wimborne in 2015, to be closer to twin grandchildren, he was pleased to be invited to join the Academy Trust in May 2017.
John is currently the Vice-Chair of the Board of Trustees.
Peter Taylor
Peter is co-founder and Managing Partner of Duke Street, a leading private equity firm. As part of his role at Duke Street he serves as a non-executive director of wagamama, a global restaurant brand with over 170 restaurants, and TOFS, a national chain of value department stores with over 200 shops. Peter was Finance Director of Sea Life Centres, based in Dorset, before co-founding Duke Street in the late 1990s - most of his career has been spent in private equity working on the boards of fast growing companies.
Peter was appointed to the board of UK Athletics in 2016, where he is the Senior Independent Director. He is an active investor and mentor in social enterprise, and a regular speaker in schools on business and careers. Having personally benefitted from free school meals and strong local schools as a child, he is passionate about the importance of providing great schools for all. Peter and his family have lived in Wimborne for many years.
Peter currently chairs the Finance, Audit and Assets Committee.
Liz West (CEO)
Liz is CEO of Wimborne Academy Trust. She was previously Headteacher at St John's First School from 2008 (Ofsted Outstanding July 2009, SIAMS Outstanding June 2014).
Liz is currently Strategic Lead for Wimborne Teaching School (WTS) which supports schools requiring improvement, NQTs, those on initial teacher training and teachers requiring specific professional development support across Dorset, Poole and Bournemouth. Together with WTS operational and programme leads, she ensures the Teaching School offers a relevant, bespoke service with the aim of enhancing education across Dorset and beyond.
Liz currently chairs the Dorset School Improvement Board consisting of local Teaching Schools, Dorset Local Authority, RSC, the Diocese, phase association representatives and MAT CEOs with a focus on leading on outcome based work around school improvement within Dorset. Linked to this is the key role she plays in collaborative working with colleagues within the South West teaching school arena focusing on increasing standards across the region in the medium term via the Department for Education's Strategic School Improvement Fund.
Liz was also recently appointed to the Regional Education Partnership Board (previously SRIB) as a sub region MAT CEO Representative. The main role of this group is to oversee, shape and inform the Team South West Regional Delivery Plan. The Team South West Regional Delivery Plan seeks to provide strategic coherence, through a single South West improvement plan that enables system leaders to collaborate effectively in a self-improving system. The core goal being that of improving outcomes at regional, school and classroom level.
Liz is a National Leader of Education (NLE) supporting schools in challenging circumstances.